Cannes LIONS 2021 at Cannes Festivals Palace
The MIPCOM 2021 edition will be held at the Palais des Festivals in Cannes from April 12 to 15, 2020. The international communication program market is the most anticipated event of the year for key players distribution on all platforms such as TV, the web, video on demand.
Throughout the duration of MIPCOM 2021 we offer our service of driver with car for your trips.
MIPCOM 2021

In addition, the GOGOL series takes place in the universe of Ukrainian fairy tales. It will premiere on October 18 at 10 a.m.
Britannia
This historical series immerses us in the world of Celtic barbarians at the time of the great Roman conquests.
Sky's blockbuster promises epic fights between Roman centurions and Celtic barbarians with a hint of Druidic magic, a great TV moment.
Britannia's world premiere screening will take place on October 16 at 6:30 p.m.
Counterpart
Counterpart is a fantasy series in which a bureaucrat working in a spy agency is transported to a parallel universe.
The screening of this highly anticipated series will take place on October 15 at 6.30 p.m.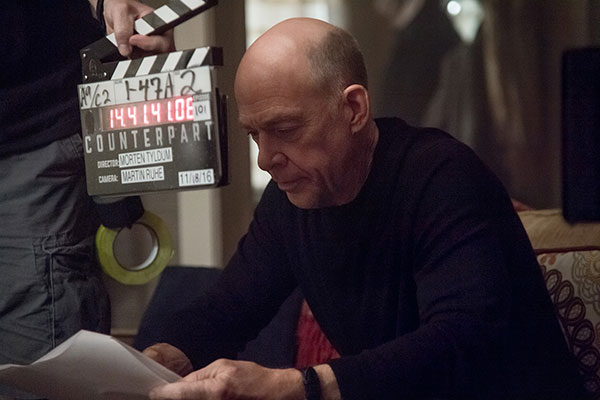 In addition to preview screenings, the MIPCOM is above all a market of audiovisual. Each fall, more than 13,000 industry, television and entertainment professionals gather at the Palais des Festivals in Cannes to buy and sell shows internationally.
You will find all the complete MIPCOM program on the official website: www.mipcom.com .
If you are one of these professionals going to MIPCOM 2017, do not hesitate to contact us for all your transport needs by car with driver in Cannes and the entire Provence Alpes Côte d´Azur region.
We put at your disposal our luxury Mercedes sedans with driver and a spacious Mercedes van that can accommodate up to eight passengers.
See you soon in Cannes for this unmissable trade fair for audiovisual professionals.
Legal warning: AzurVTC is an independent company without any link with the MIPCOM brand.